We are a small and flexible team of professionals with more than 30 years of experience in the real estate sector. We will be happy to assist you in English, Spanish, German, French and Portuguese.
Leo Bohnke
Anne Zobel
Martina Warbeck
Carola Wagner
Energy efficiency
Not required
Awaiting
Requested to the owner
For a better overview, the photos may have been taken with a wide-angle lens, which could give the impression of larger spaces.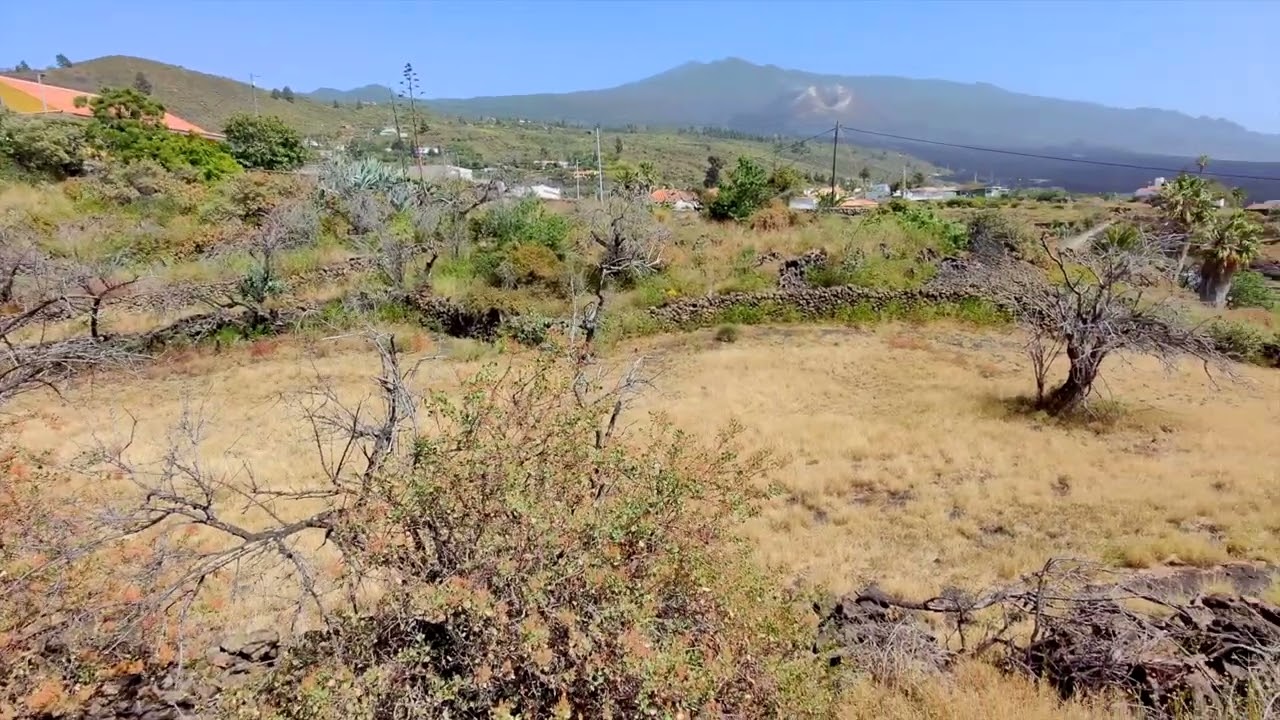 Buildable property for those who have lost their house due to the volcanic eruption
The owner of these plots has a construction company and offers to sell the plot at a special price if he is contracted to build the house
LOCATION:
Municipality of EL PASO
Locality of TAJUYA
ca. 480 m above sea level
DESCRIPTION:
- The property consists of 5 plots with a total area of approx. 3.688 m²
5 plots of approximately 600 m² to 800 m²
As a general rule, the buildable area will be equal to the area of the house lost due to the volcanic eruption. Verify it with the relevant city hall
SUPPLIERS:
Electricity nearby
Town water nearby
ROAD COMMUNICATION:
Entrance directly from the road
WALKING DISTANCES:
DRIVING DISTANCES:
Los Llanos in about 9 minutes
El Paso in about 5 minutes
Santa Cruz in about 40 minutes
Supermarket approx. 3 minutes
School in about 2 minutes
Health center in about 9 minutes
Hospital approx. 25 minutes
Airport in about 40 minutes
MORE INFORMATION:
Good road connections to anywhere
With a slight slope
Property left in its natural state
---
We can help you to get a mortgage with the best conditions:
We can get the best conditions among more than 20 banks.
You will be able to carry out almost all the procedures from your home. We will ask you for the necessary information and documents and we will take care of the follow-up.
We will not charge you anything for this procedure.
Leave us your contact data and we will get in touch with you.
Mortgage enquiry
---
ADDITIONAL COSTS WHEN BUYING A PROPERTY:
Every purchase of real estate causes additional costs to the stated selling price. These expenses are usually the following:
the land transfer tax: 0 % of the purchase price
the costs of land registration
the notary fees
the costs of changing ownership in the cadastre
the real estate agency's professional fees: 2 % (minimum 1,200 euros, IGIC not included) on the real selling price
Standard remark: the descriptions are redacted with the data provided by the sellers. INMOBILIARIA LA PALMA - ILP LEO BOHNKE S.L.U. disclaims all responsibility about possible deviations or errors between what is described here and the reality. However, before we begin the buying process, we do all the in-depth checks about the property.